Buy a New Fleet Vehicle with a Custom Wrap Included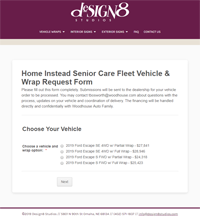 STEP 1
Fill Out The New Fleet Vehicle Form
The first step is to fill out the New Fleet Vehicle Form by choosing your vehicle, providing your information, and selecting your photo options. Once the form has been submitted, we will reach out to you via email. Your vehicle purchase will then be coordinated and financing will be arranged by Tedd Bosworth of Woodhouse Ford Inc.
STEP 2
Approve Your Custom Design
It typically takes us 2-3 business days to create a proof for approval depending on our queue. If you have any concerns or would like to make any changes to the proof, feel free to call or email us and we'll make the requested revisions.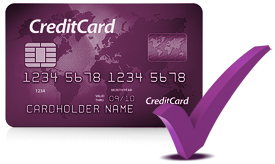 STEP 3
Production & Installation
Once the proof and the financing have been finalized, your wrap will go into production. Production & Installation typically takes us 5-7 days depending on when we receive your vehicle from the dealership.
STEP 4
Shipment
As soon as your vehicle has been fully wrapped, we will get it on the truck for shipping. You will have already discussed shipping options with Tedd Bosworth at Woodhouse Ford Inc. during the purchase of your vehicle. Total lead time from Step 1 to Step 4 is 4-6 weeks.